Links
Favorite Links
The following is a list links to IPA journals, eZines, poetry libraries, publishing houses, and catalogs.
Favorite Sites
The IMrev welcomes submission of poetry.
The NMQ appears online as an eZine and in hard copy.
Aaron publishes poetry, and provides special feaures - such as poet profiles.
Zylophone is a poetry eZine - special features include journal reviews.
The FLRev is a poetry eZine - also providing reviews, review support and editing.
The GSPress publishes eBooks, chapbooks and pocket books.
The IPA provides recognition for its members.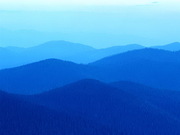 Poetry Engines
You know us as the Internet's original search engine.
One of the most visited hubs on the Internet, reaching one out of every two Web users.
With over half a million sites, divided into more than 25,000 categories, Yahoo! is both browseable and searchable.
GO Network is a new brand that brings together the very best of the Internet in one, easy-to-use place.
Have Fun!